Working with Kickstarter on their holiday party was a pure blast.
We started off by hoisting up large tree limbs and suspending them from the ceiling over the dinner table in the Kickstarter Lower East Side headquarter offices. Each branch was decorated with berries, cones, paper ornaments and clear glass bulbs. In between the wood branches we hung strings of globe lights.
The tables were decorated with an eclectic mix of vintage mason jars, gold toned walnuts and berries, magnolia leaves, silver brunia, red berries and red pomegranates.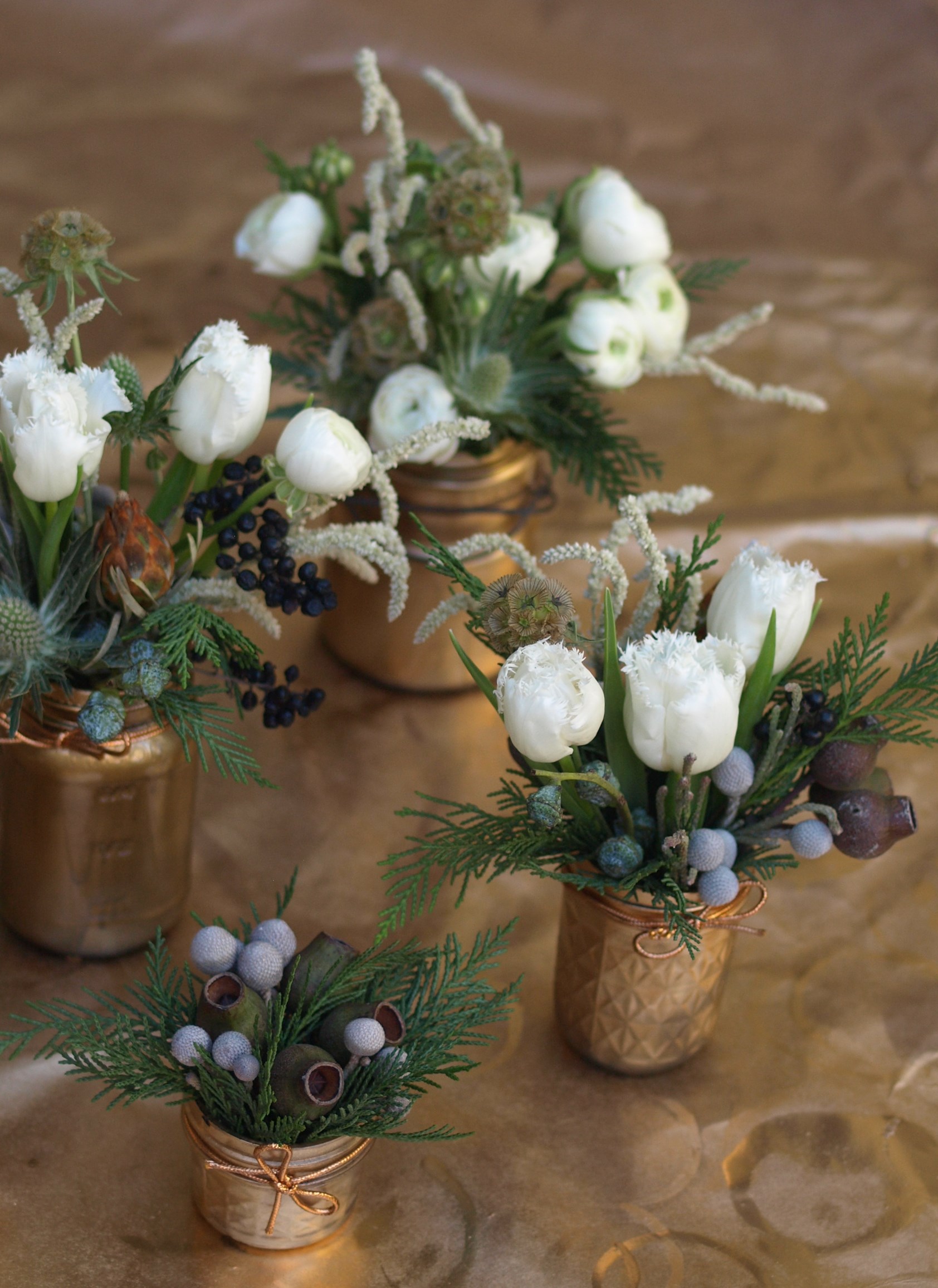 The 80+ foot table was iluminated with lots of candles and draped cafe lights. We also added dozens of candle votives to the long barn wood wall lining the event space.
The party was a smash, and we were so happy to be a part of making it feel festive for the holiday season!