Jackie and Ross knew exactly what they wanted: tiger lilies! The Bride always loved the flower, and we can understand why. Tiger lilies are bright, interesting and a lush and large flower.
The bright orange blooms also complimented MyMoon's brassy and rustic decor. We placed the flowers in brass-toned vases and trays. Keeping the flowers below 1 foot tall so that there would be no obscured views for the guests at each table.
The tablescape was also accented with antiqued lanterns, votive candles and custom-made silk taffeta table runners. The slightly reflective vases and silk runners had a great glow by candlelight.
Jackie's bridal bouquet was made with all orange tiger lilies, while the bridesmaid received a hued mix of lilies.
The bar arrangement featured large tropical leaves and birds of paradise flowers. Ross grew up in Spain, and had fond memories of seeing those flowers in the family garden. The tall bar arrangements looked fab in the phenomenally tall MyMoon interior.
Here are a few images from the amazing Everly Studios!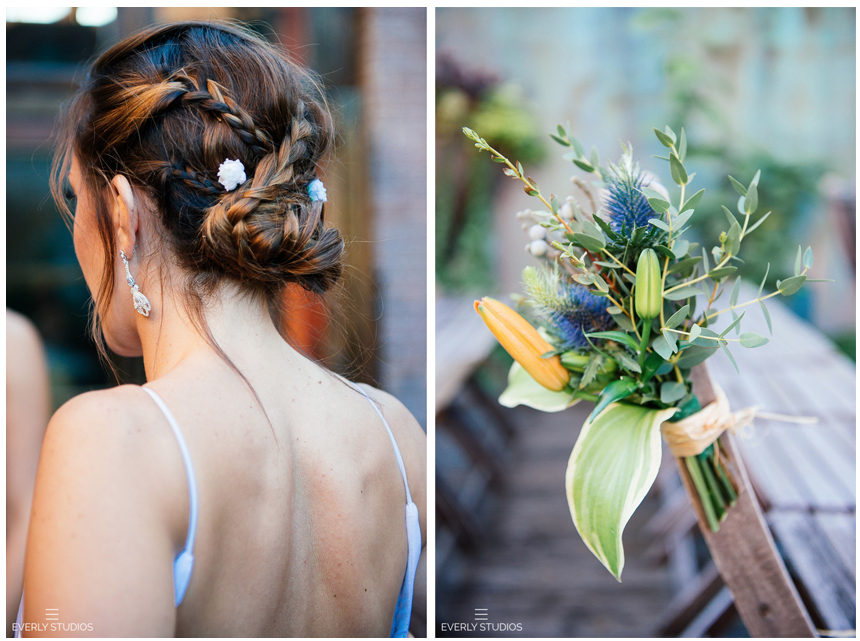 Blog: http://www.everlystudios.com/new-york-wedding-photographer/mymoon-wedding-brooklyn/
Jackie and Ross were a pleasure to work with, and they were so happy to celebrate with their families and friends!
xoxo,
Pola