A few months ago, a fabulous wedding photog friend, Judy Pak, asked me if I'd like to work on a flower inspired photo shoot…"Are you kidding! Of course!". Being bonkers about all things flowers, I jumped at the opportunity to make flower wreaths, garlands a fabulous full flower dress!
It took about a month or so to get the logistics down pat. Although I've build structures out of flowers before, a dress for an actual person comes with a whole other set of considerations…most of which consist of keeping the flowers alive and ensuring that the lovely model doesn't look like a giant flower ball.
Working with the lovely Shuanne Cappel, of Styled to Wear, we came up with a vision and color options, and I got to work constructing the wire frame.
I was thrilled with the final outcome, and although the dress ended up weighing close to 40 lbs, thankfully most of that weight rested on the model's hips. The gorgeous Christine was a trooper and did a phenomenal job!
Along with the dress, I also created the wreaths, garland and the other flower details.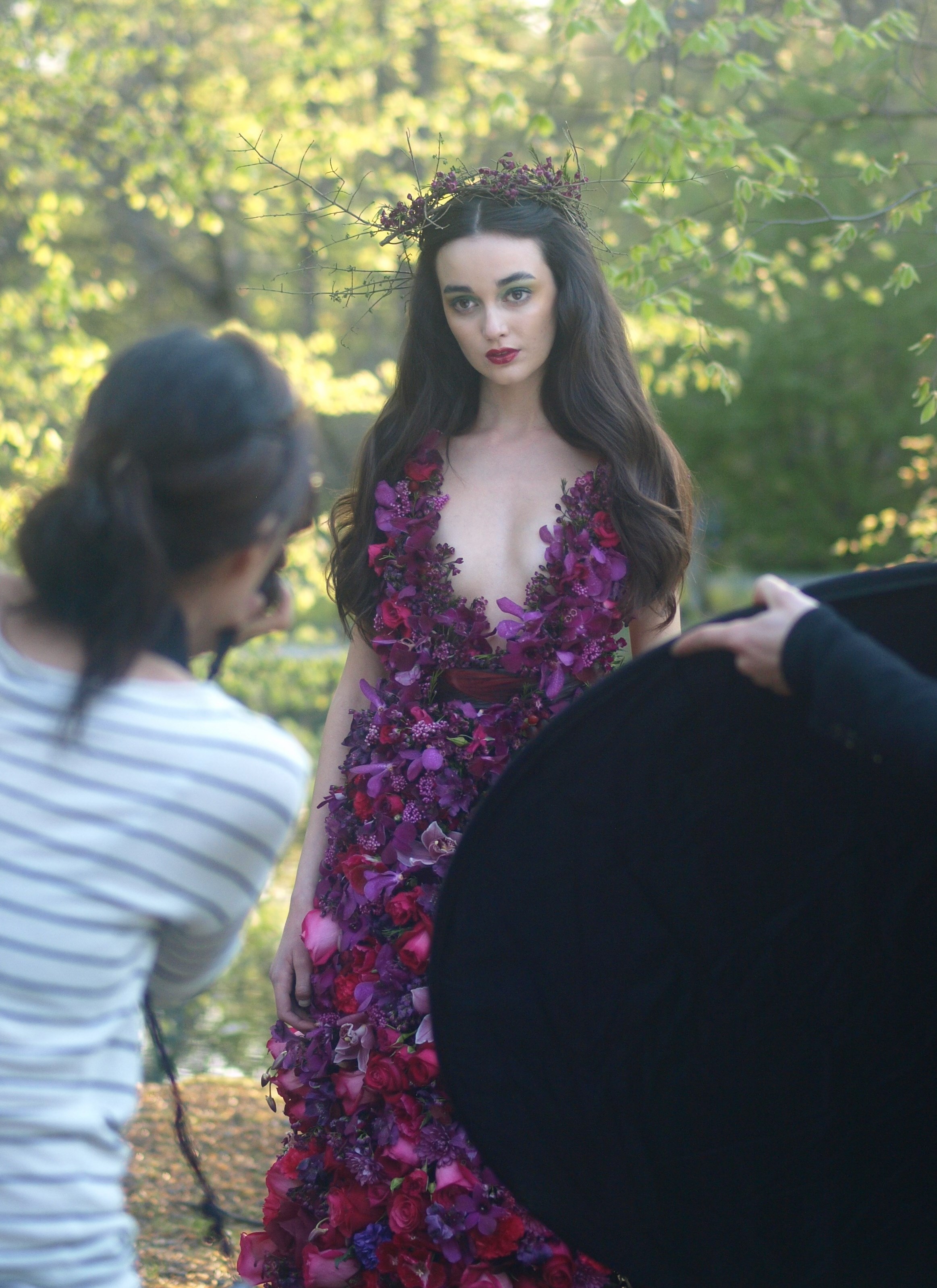 It was amazing to work with such talented professionals! Can't wait to do it again!
A big thanks also to Dakota Heman for the gorgeous hair, and Andrew Colvin for the amazing makeup!