For the first time ever, my husband and I hosted a big dinner this holiday season…with LOTS of help from parents, in-laws, siblings and in-law-siblings, obviously. ;)

The table decor needed to be slightly "restrained" in order to account for the various glasses, platters, plates, and food being passed around. As such, several short arrangements did the trick!
Visiting my favorite boys in the flower district, I was able to score a few bunches of gorgeous dark red roses (called Black Baccara…oooo!) and red peonies (!!!). Amazing luck.
I accented the blooms with pine evergreens, eucalyptus seed pods, silver brunia balls and magnolia leaves. For vases I used different silver plated and pewter containers we picked up on various flea market expeditions earlier in the year.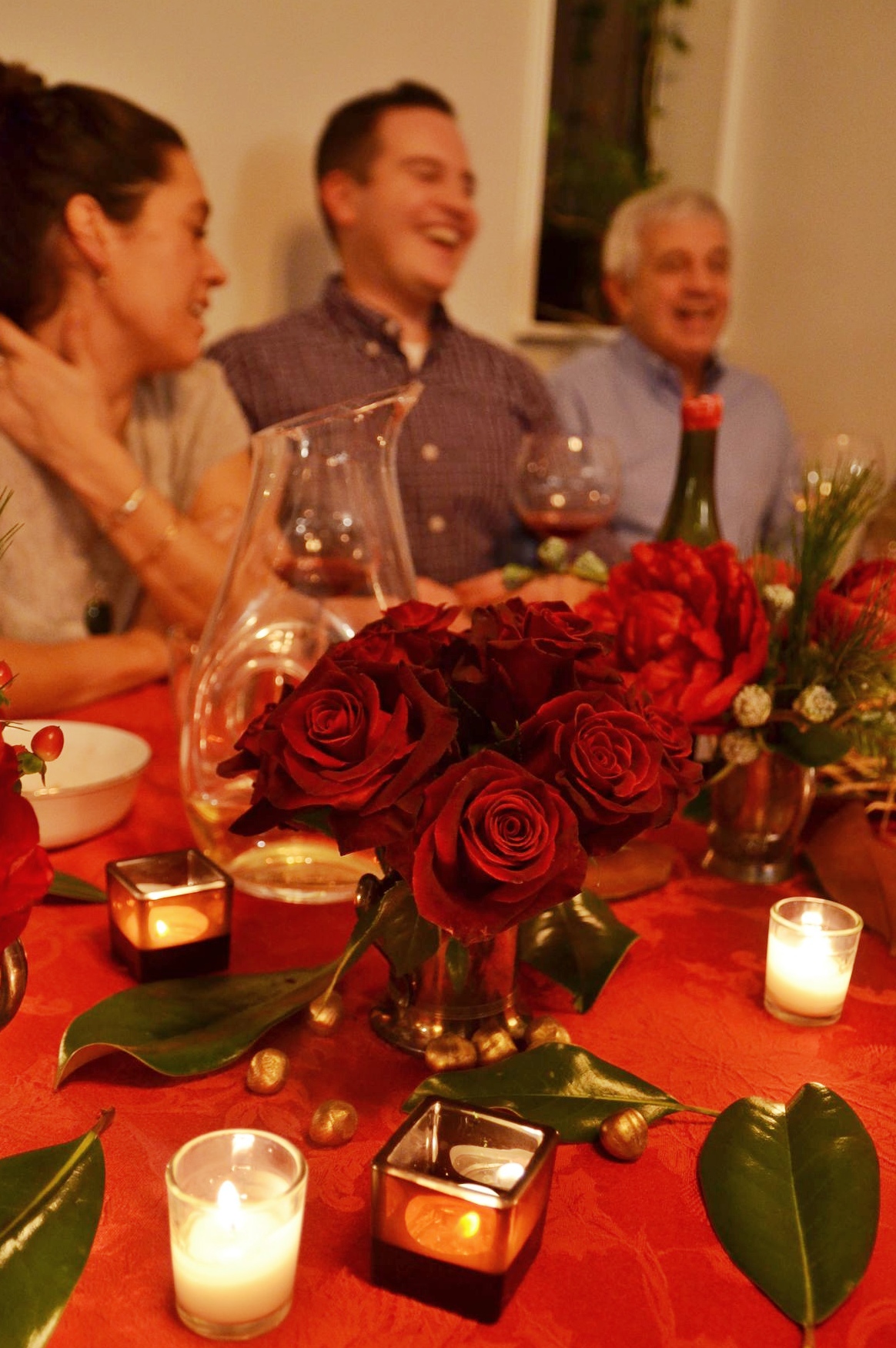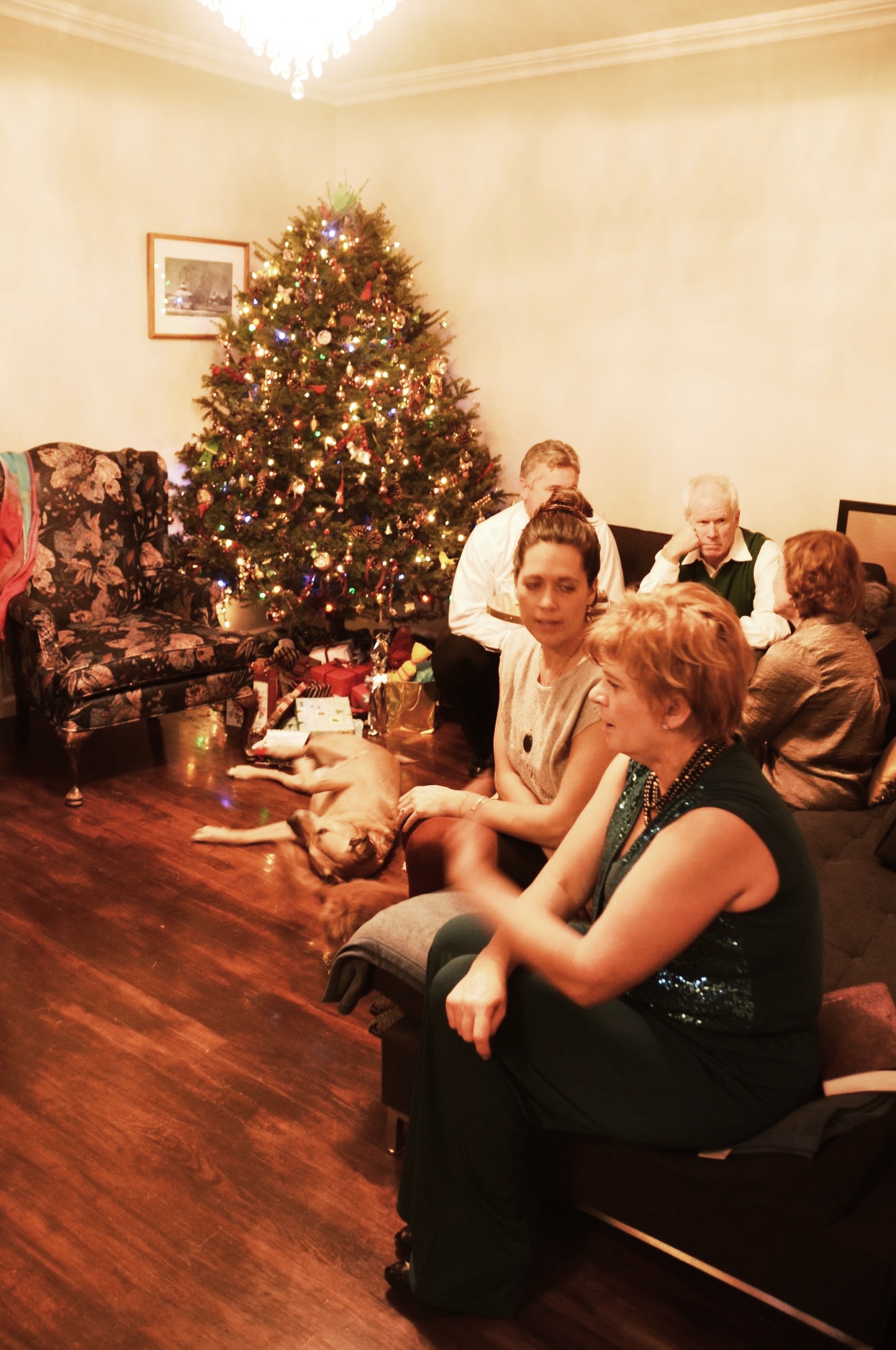 Placed on a seasonally toned red tablecloth, and accented with a "runner" of magnolia leaves, gold toned hazelnuts and lots of candles, the overall look was quite…seasonal! And lovely.
The dinner was a success, the flowers were a hit, and now it's time to put on my fake mustache and relax with the fam!
Happy Holidays everyone!!!