I met Frances and James while setting up for another wedding at MyMoon restaurant. They were checking out the venue with their family...they liked the flowers we were putting our...the stars aligned...and about a year later I was able to make some gorgeous arrangements for this happy couple.
Frances and James were inspired by their wedding invitation, which was a pastel toned travel ticket themed.
Photos courtesy of Joyeuse Photography.
For the flowers, the couple was interested in light, romantic and interesting flowers and berries. We were able to get fabulous giant blush pink dahlias, peach garden roses, ranunculus, spray roses, freesia and accents of hypericum berries and castor beans.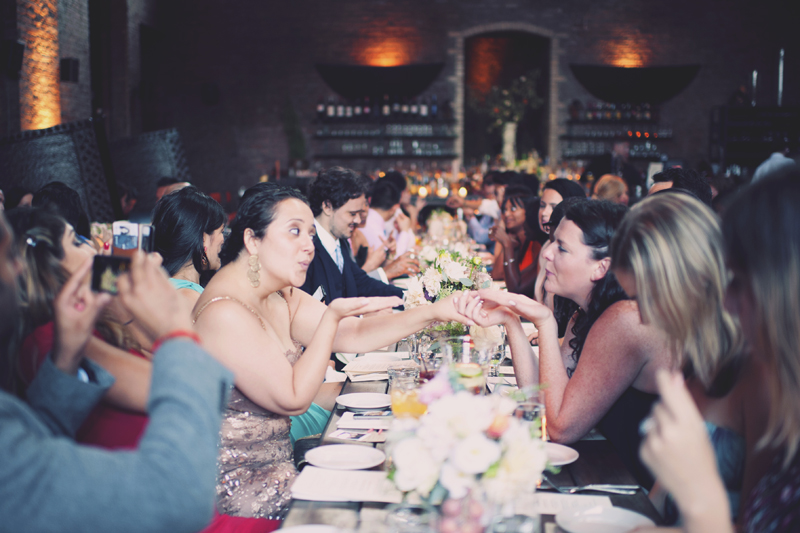 Photos courtesy of Joyeuse Photography.
We were able to use fabulous finds from flea markets and antique auctions, including milk glass and copper vases, a wildly printed mint green tray, vintage ribbons, and vintage bud vases.
The gold accents played nicely with MyMoon's gold and brass decor.
It was also a pleasure to work with Tahni from Joyeuse Photography, and a million thanks for the beyond gorgeous photos!