"Summer in a bouquet!"
Dahlias, roses, ranunculi, garden roses, anemones and wildflowers brightly adorned the colonial Feast at Round Hill site in Washingtonville, New York! Pinks, purples, reds, and yellows were used for this stylized wildflower look. Each table was filled with a mix of fun and interesting bud vases, which were filled with a mix of brightly colored flowers and lush overflowing greens.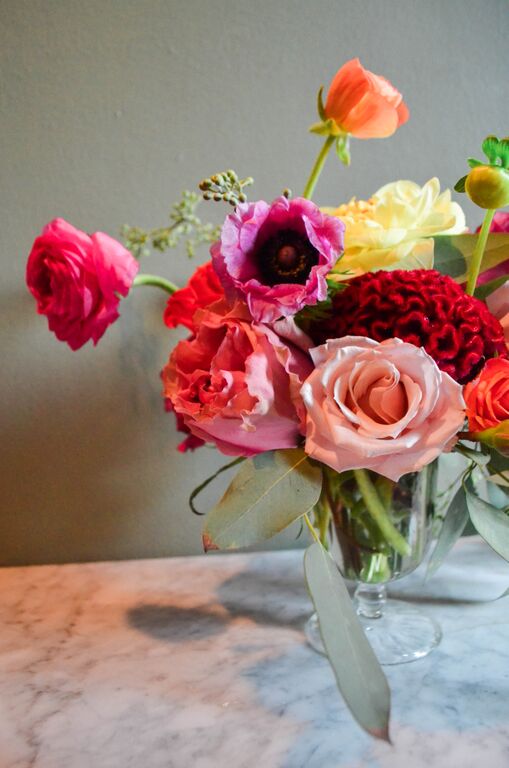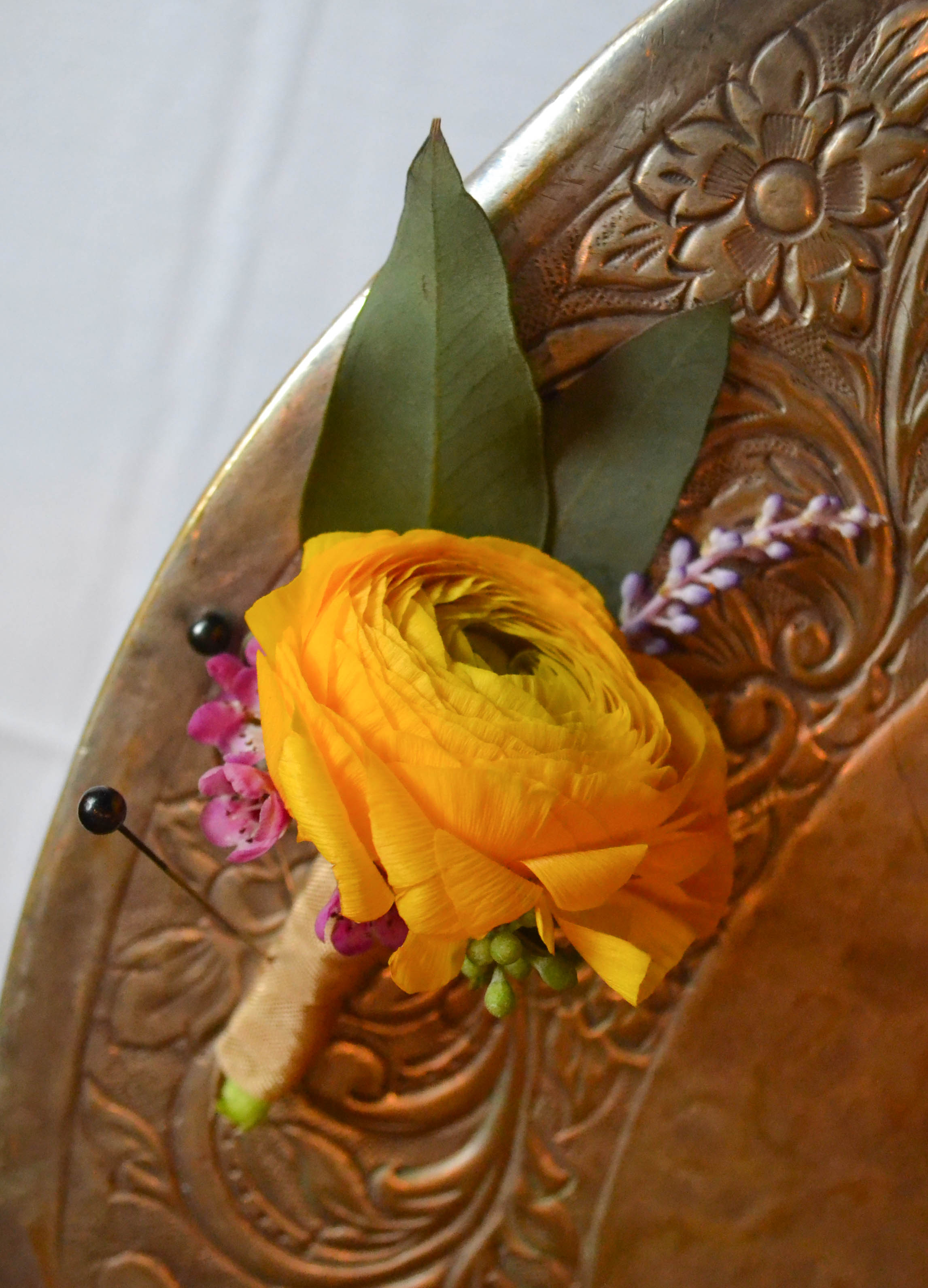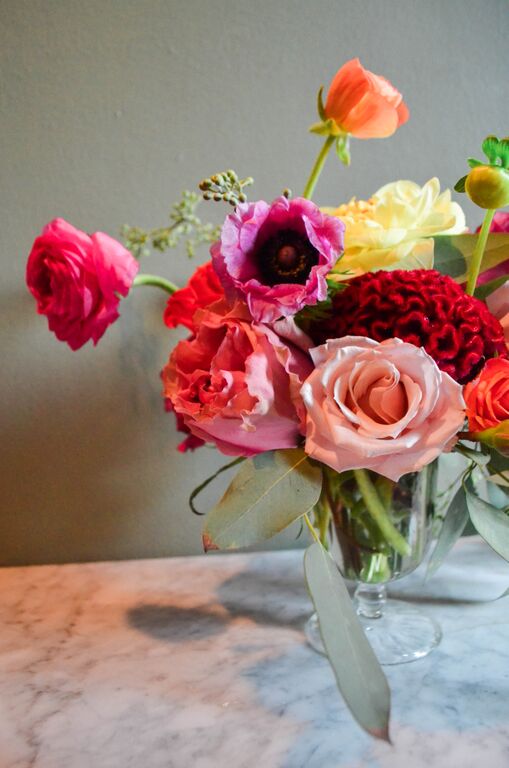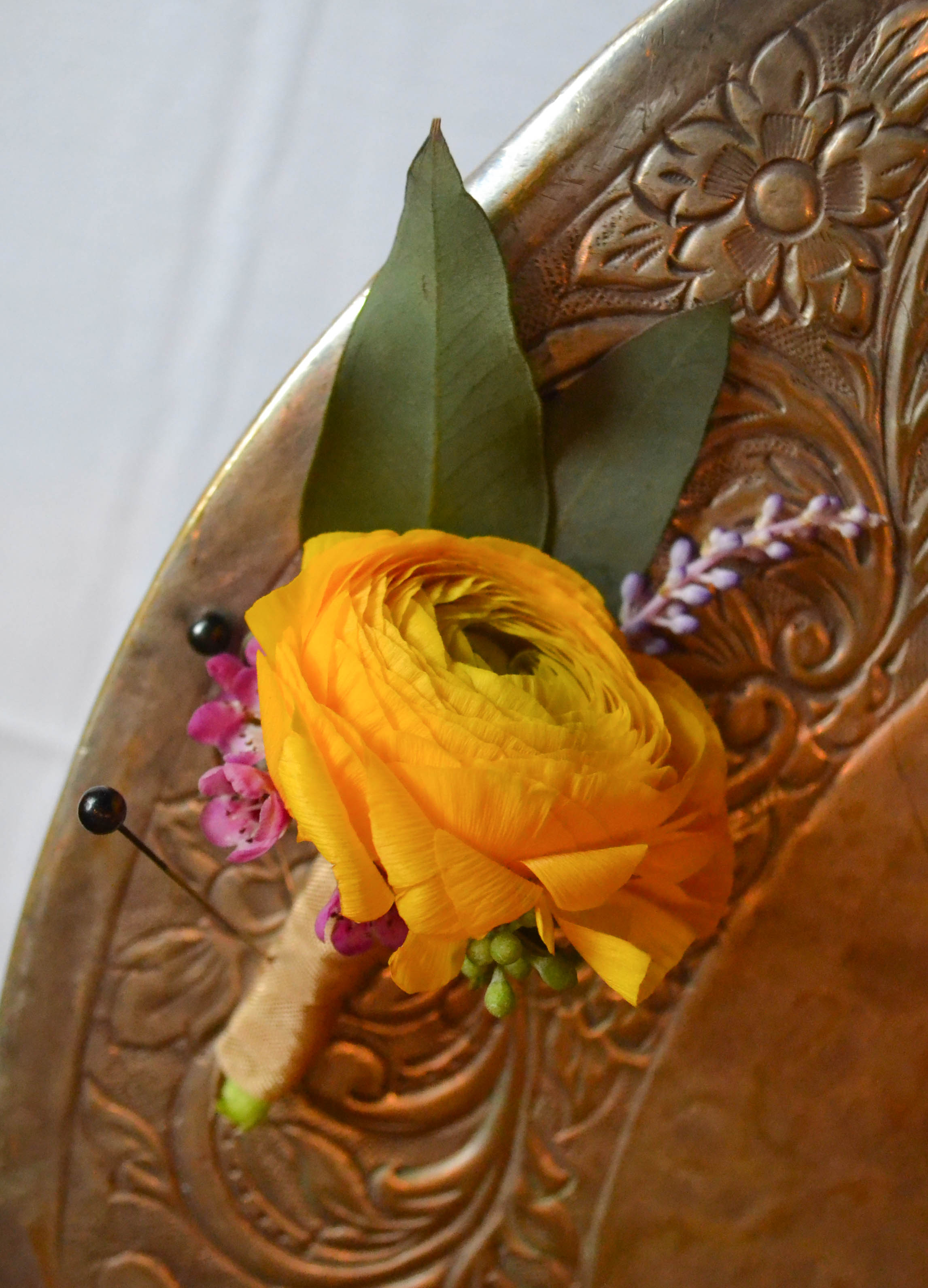 For their ceremony area, Rachel and Nick chose to stand in a bright-toned ombre rose petal circle, with an ancient tree in the background, and surrounded by loving family and friends. The rose petals took on an almost magical feeling in the beautiful garden on this gorgeous late Summer afternoon.
The sunny, effortless, and natural vibe ensured that it all came together beautifully and reflected the couple's personal styles.
Congratulations to the Bride and Groom, and to their whole lovely family!
xoxo