Hey there Greenpoint Loft!
We had a great time filling the Greenpoint Loft with a wild array of wildflowers, all in subdued and faded tones. Lots of pale yellow, lavender, sage-y greens and the like. Bride Dana also loved adding little leather accents, which we were able to incorporate by tying a little sprig of flowers and greens for each place setting with a little leather chord.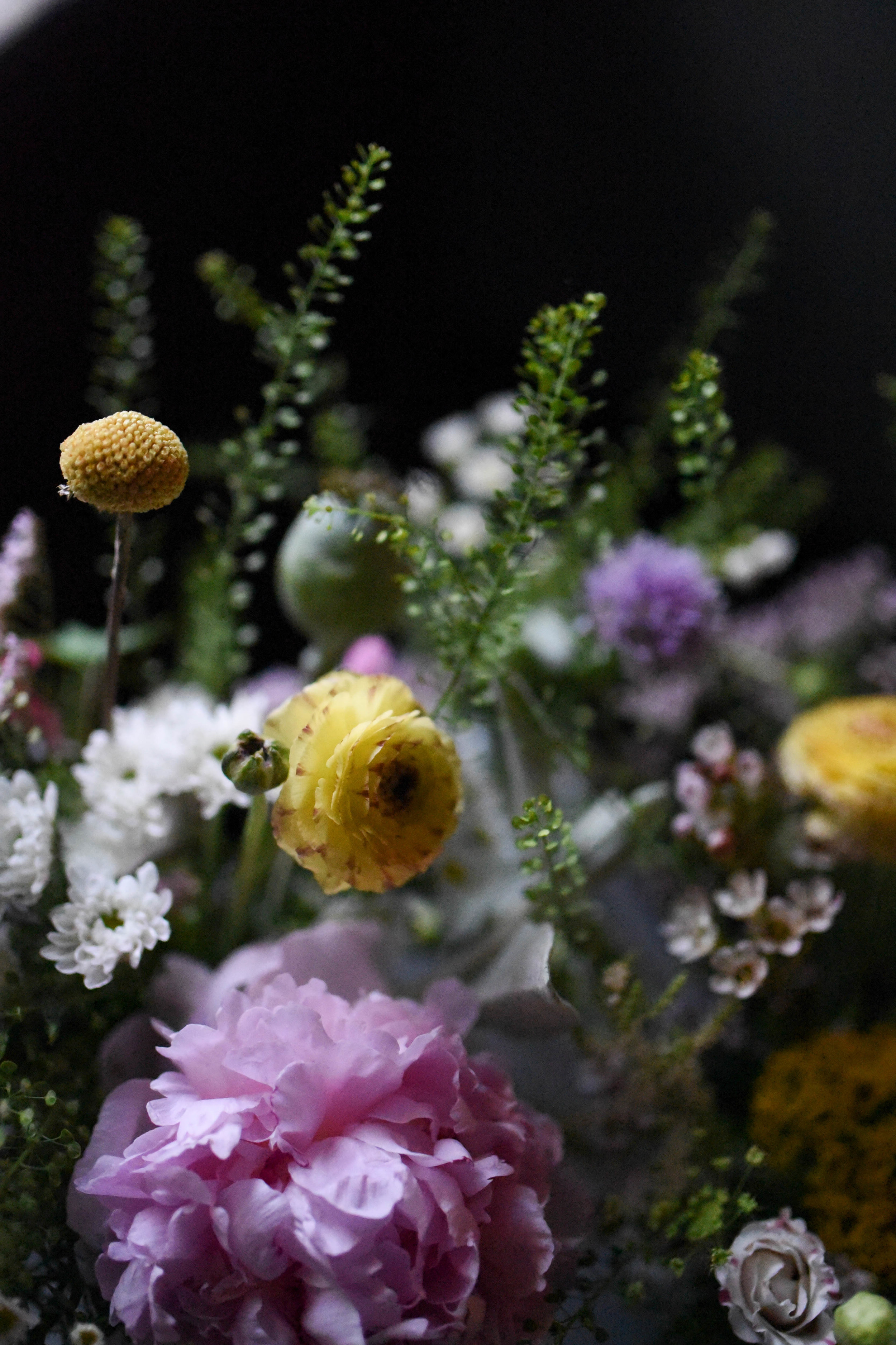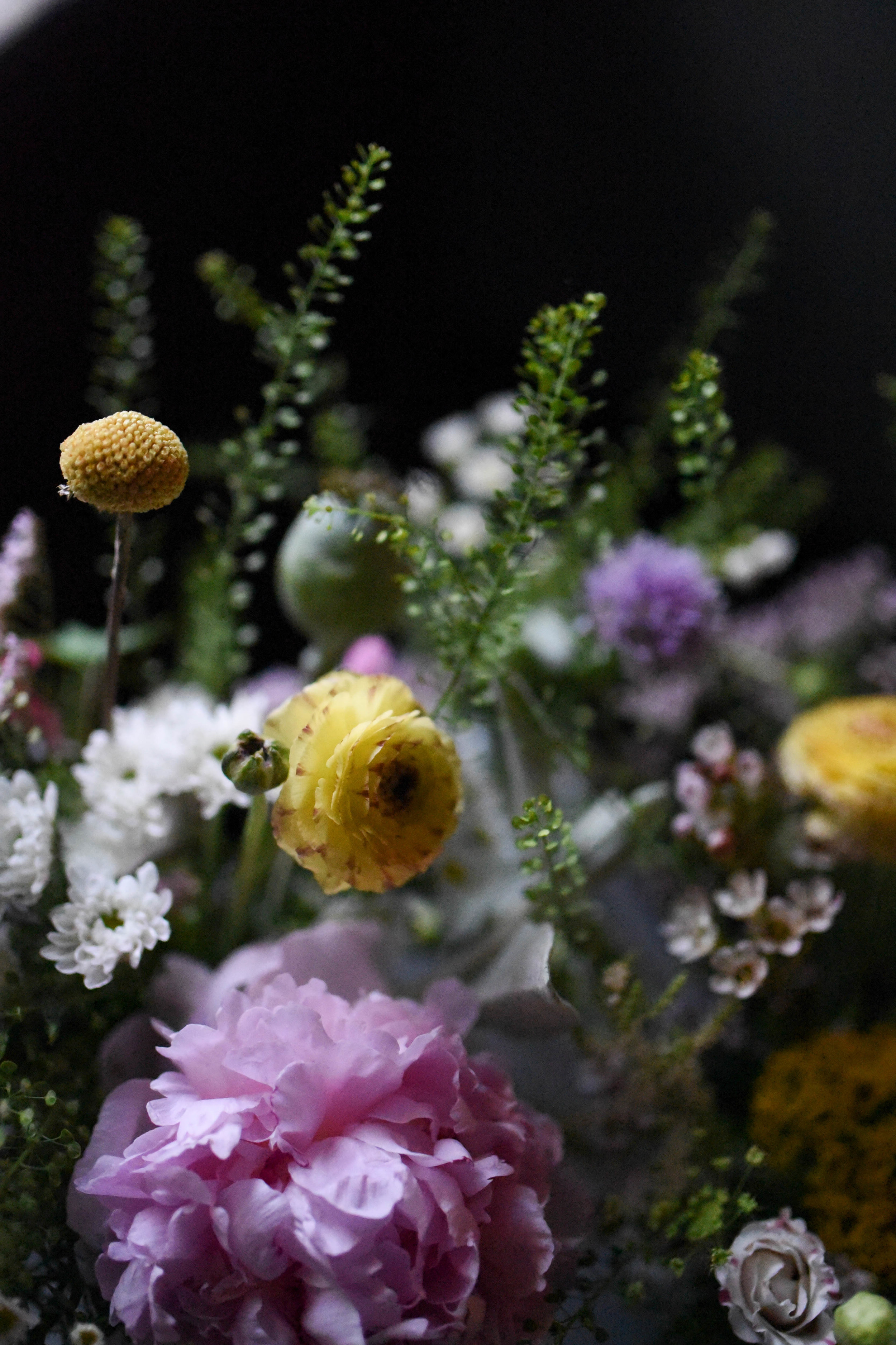 The bridal bouquet was made up of statice, ranunculus, yarrow, daisies, lavender and astilbe. Lots of little delicate blooms.
The boutonnieres were made up of lavender, lisianthus, wheat and wildflowers, and wrapped with leather chord.
The ceremony was held on the upper mezzanine of the Greenpoint Loft. We filled the ceremony area with a mix of lush tropical plants and foliage. The mix of lush greenery with the faded tones of the walls made for a gorgeous backdrop to the wedding vows.
It was a lovely and gorgeous wedding. A huge congratulations to Dana and Jeff on their gorgeous wedding. Big hugs to our neighbors!!!
xoxo