Balloon Bouquet - Hearts Confetti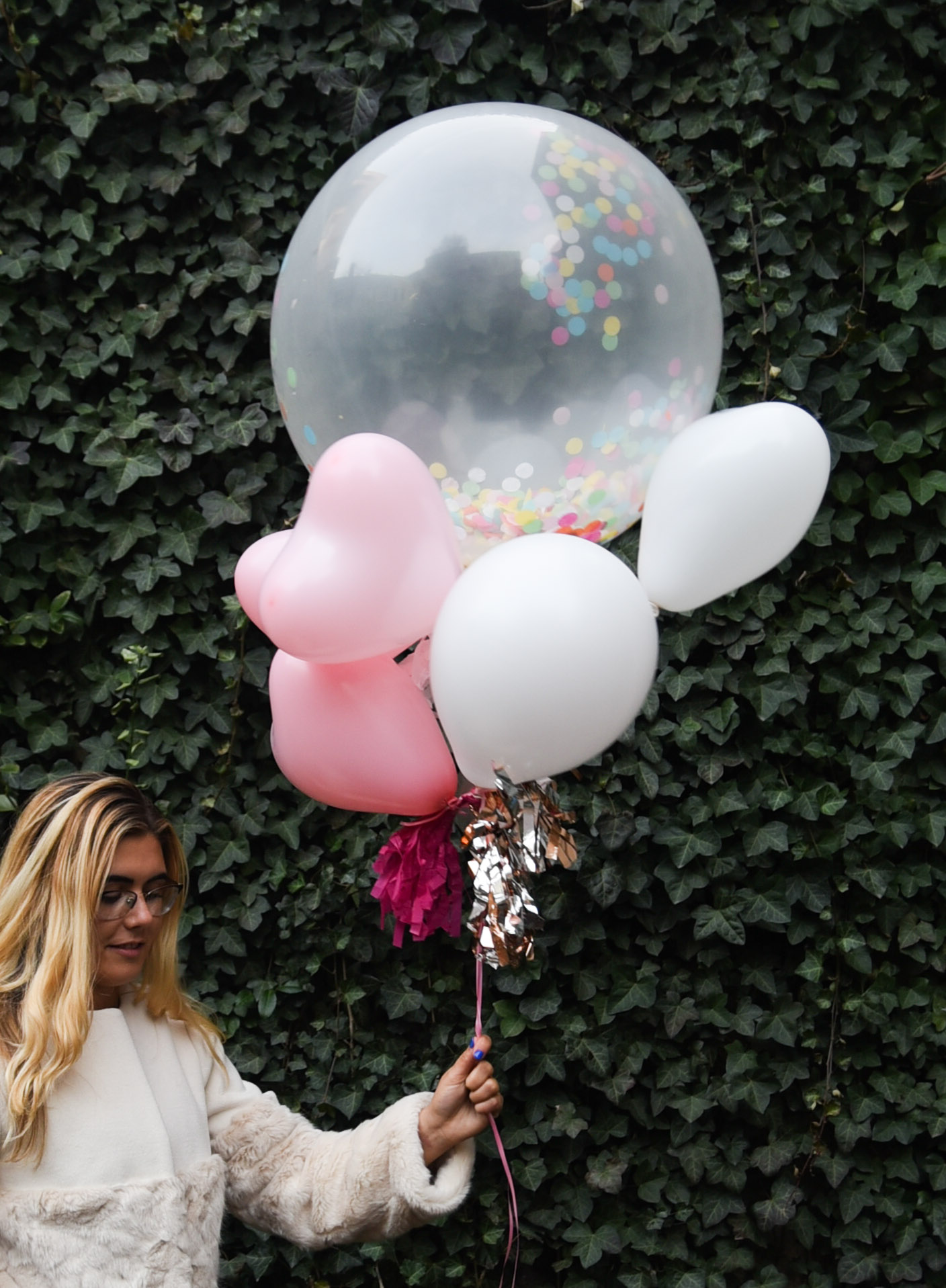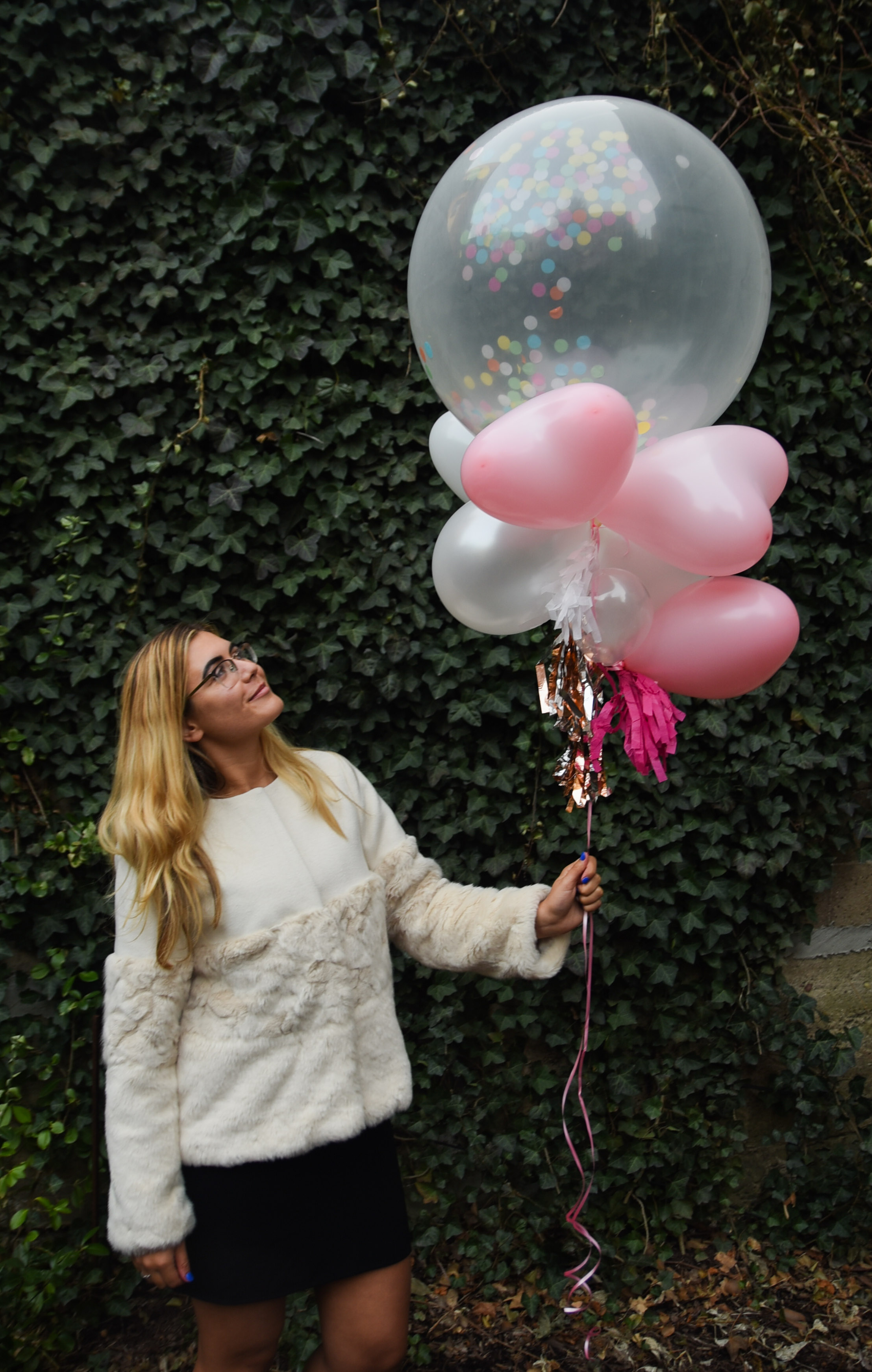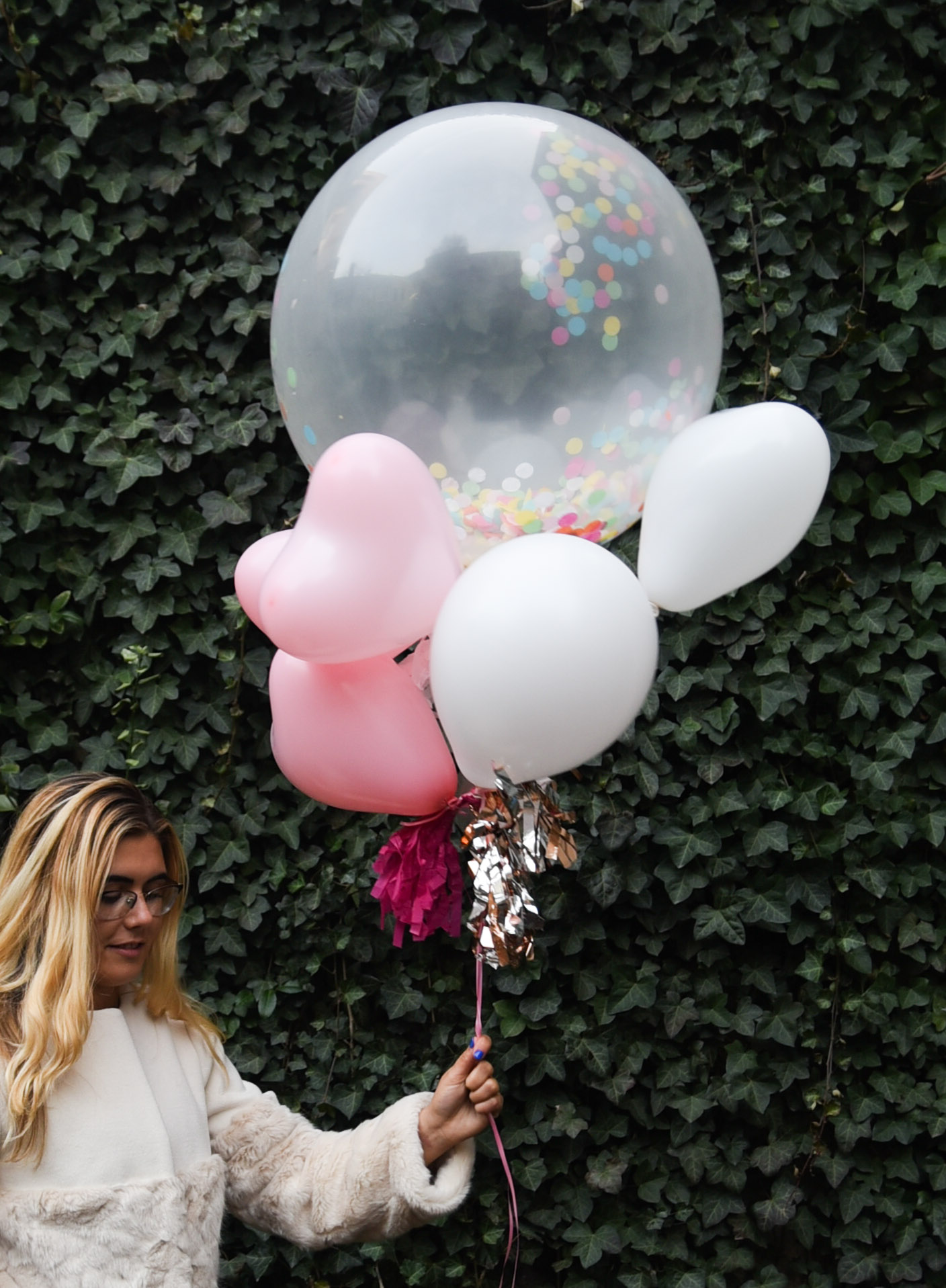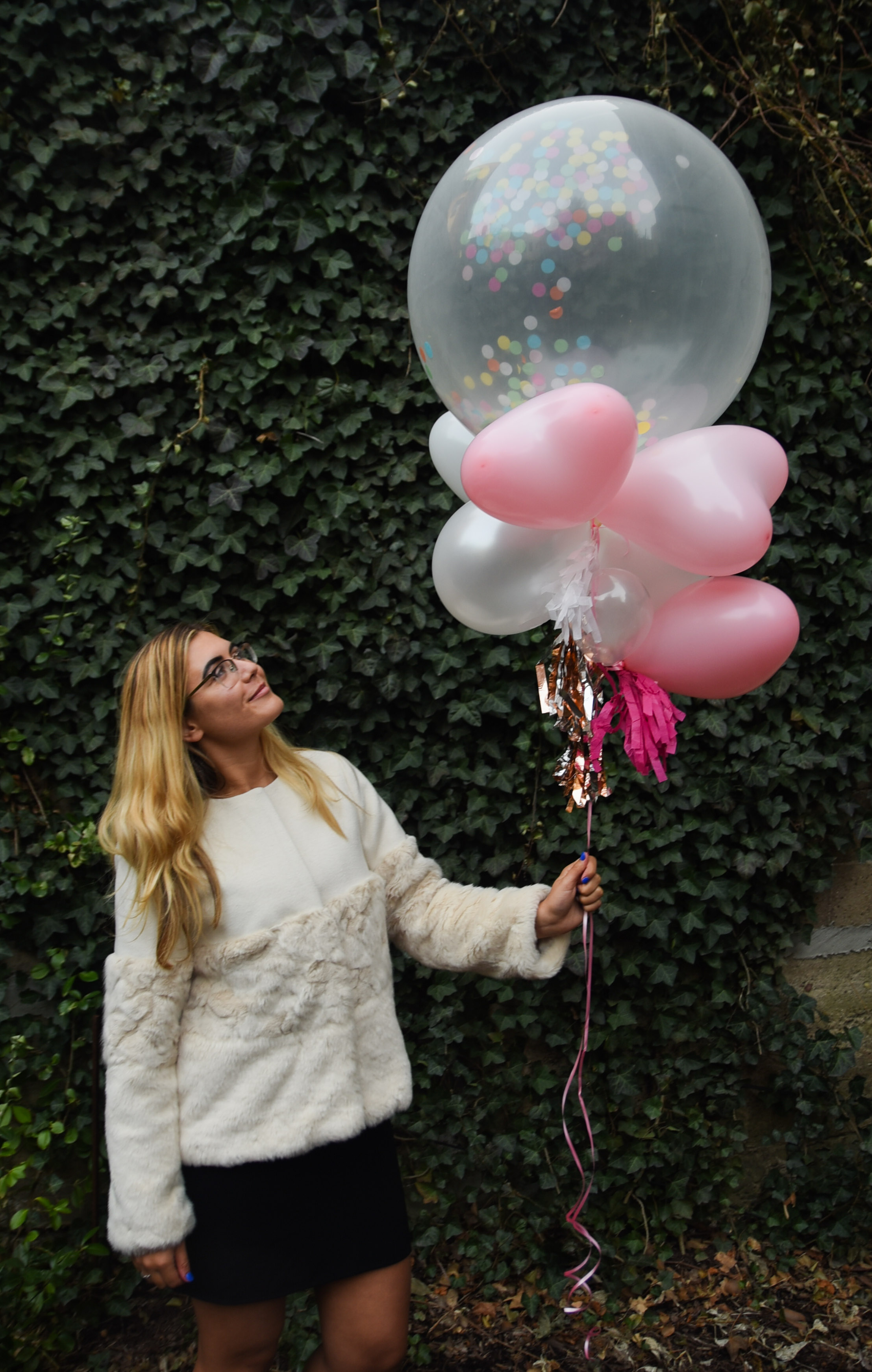 Balloon Bouquet - Hearts Confetti
Glorious balloon bouquet...bam!
Featuring mix of 1 large confetti filled ballon, 3 regular heart balloons, 3 regular 12" balloons and accented with coordinating tassels.
Color options: pink pastels, blue/green/white tones, gold and white or custom TBD colors, give us a call for options!
*Actual photos of our sample balloon bundle, but please allow for minor variances due to availability and the nature of free floating beasts.
* If you have a preference for colors or accents, please add that in the order form, and we'll do our best!
** Same day pickup or delivery is available. But please CALL to place your order to ensure availability. If possible, please place your order as early as possible to ensure availability. We blow up our balloon as close to delivery/pickup time as possible to ensure longevity, but it can take up to an hour to fulfill the order, so please let us know.
*** Delivery areas include: Williamsburg & Greenpoint (11211,11222,11249) $10 / LIC & Bushwick (11101, 11104, 11206, 11237) $15 / Bed-Sty & Ridgewood & BK Navy Yards (11211, 11385, 11205) $20 and Manhattan, Central & South Brooklyn $40 (other areas may be available as well, please call). We're also happy to work with a messenger/delivery/uber service of your choice.
**** Card - Delivery charge also includes our hand-dyed card, with embossed envelope and handwritten message.