Pick-Up Bouquets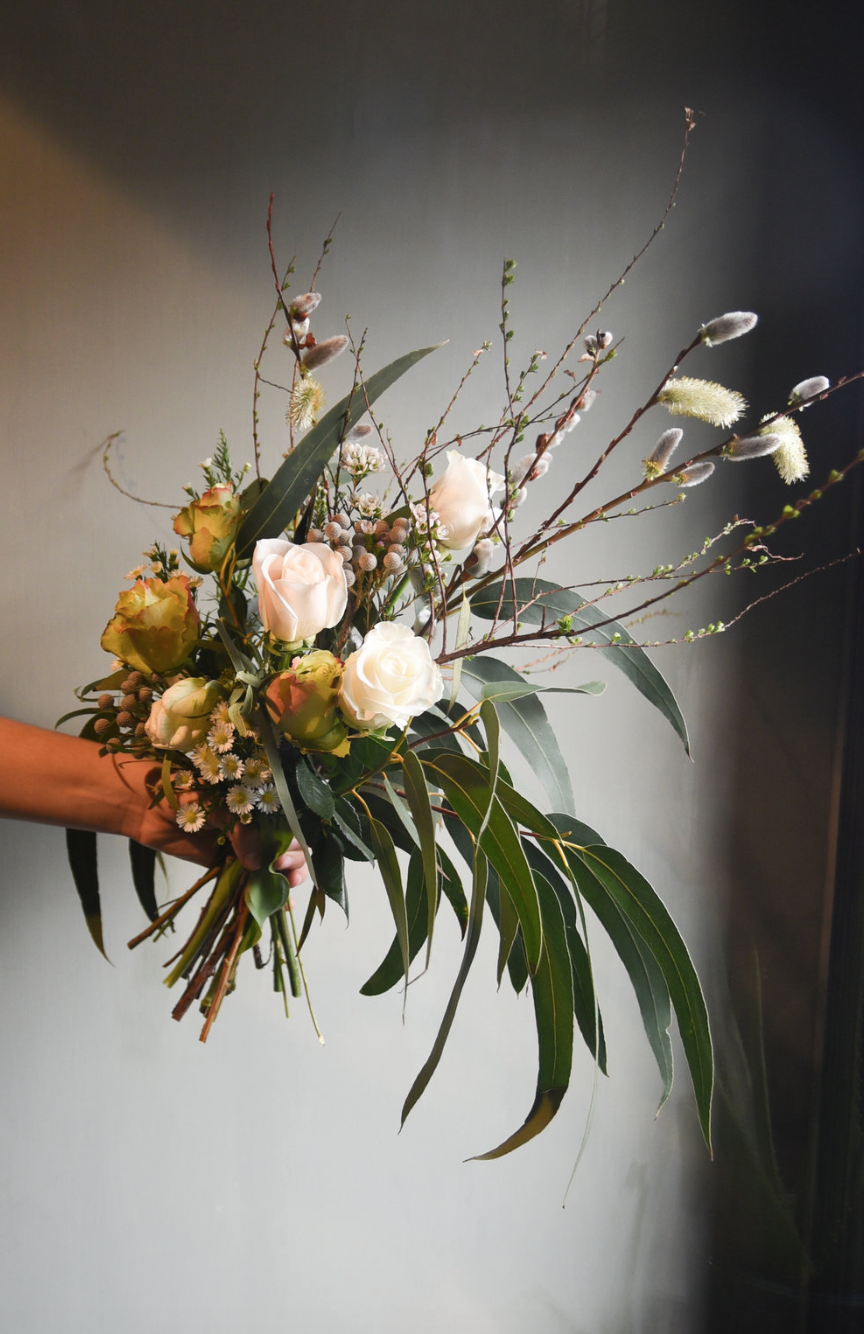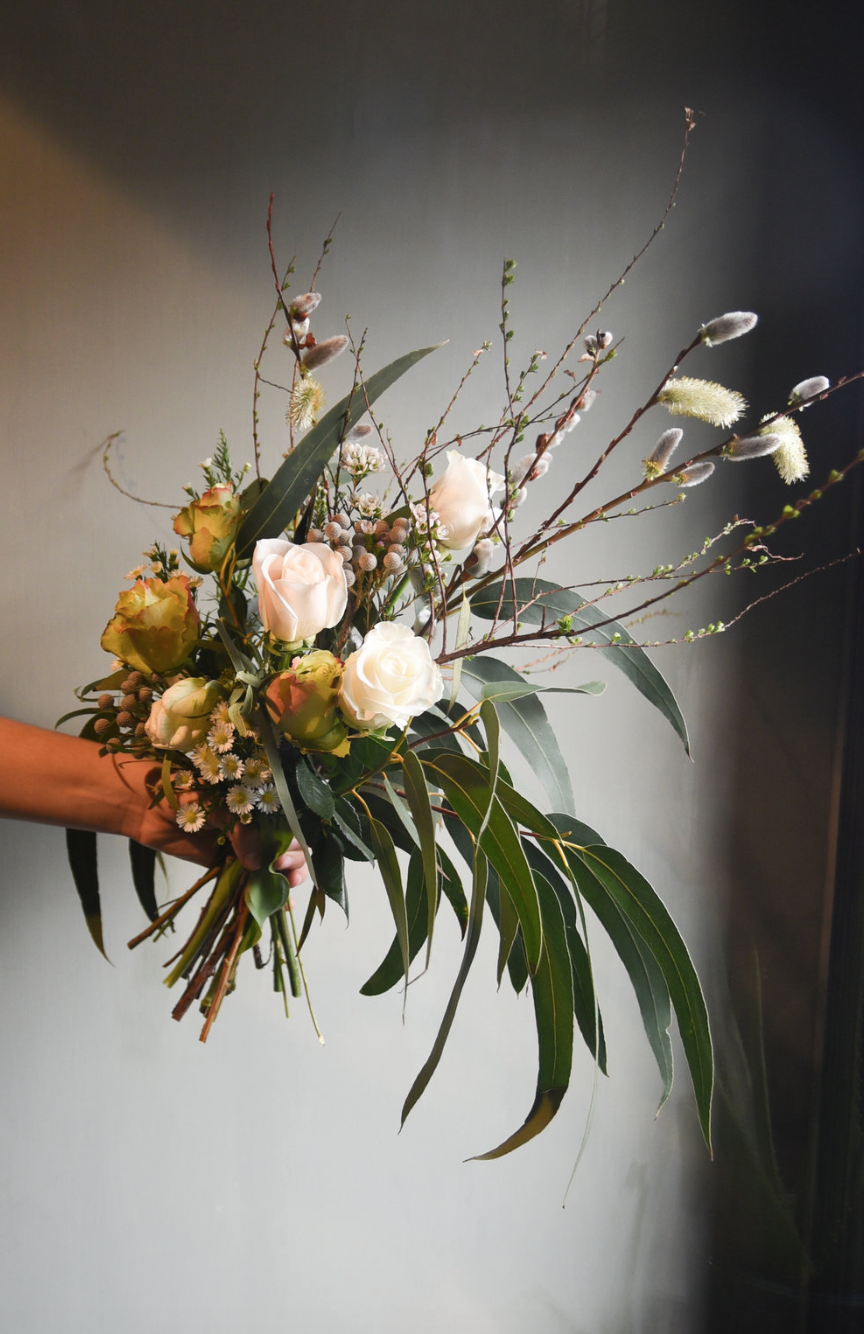 Pick-Up Bouquets
Available for pick-up in shop only. Hand-held bouquet tied off with pretty ribbon.
Gorgeous wild, asymmetrical and packed with unique and interesting seasonal blooms and berries. This fun bouquet is is built to budget, and filled with wild blooms, slightly asymmetrical, and tied with ribbon. Approximately 14" tall and comes as a hang-held bouquet.
* If you have a preference for colors or flowers to include, please add that in the order form! The design and style of the arrangement will be consistent with the images shown, but color tones can be adjusted. Ex. designer's choice, white and neutrals, vibrant and colorful, etc.
**** Delivery- not available. Pickup only.
**** Vase - vases available at $5+